Testimonials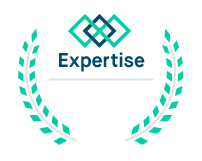 Best Wedding Photographers in Dallas 2015
Facebook Reviews
Other Reviews
"The pics look WONDERFUL! you did such a phenomenal job, Brittany! Thank you :)) Just ordered the pics - my mom was amazed at how they came out! You did such an amazing job, thank you :)" - Kate W.
"Those photos are AWESOME!! ...You are amazing!!! Thank You!!!!" - Sarah V.
"Wow! Just went through all of our pictures and they are all so amazing! All credit given to our photographer Brittany, truly wonderful!" - Becky L.
"My session was great! You were a lot of fun to shoot with and you picked a lot of great locations. My favorite part was easily the funny faces, even if all of them (in some cases, thankfully) didn't get captured! You came prepared and had a lot of great ideas...keep up the great sense of humor :). The laughter on both sides of the camera definitely helped make the entire shoot comfortable and enjoyable, especially for someone not used to spending much time in front of the camera." - Craig N.
"These pictures are awesome!! I'm so proud of them. I can't tell you how much it is worth to me to have pictures of myself and Mattie because they are few and far between. I'm always the one behind the camera, so everyone else gets pictures with her...Thank you so much for being so fast and efficient!! I know I could not have got that kind of care anywhere else!! You did a great job!" - Jenna B.
"My session was so much fun! I really appreciated how you encouraged the use of props and even had some of your own on hand. I also appreciated that you took a good variety of shots, and had us in different poses." - Desiree H.
"Brittany, the pictures are absolutely amazing! I have never been so impressed with pictures of us before. You were fantastic with us and the product is awesome! Michael was also so pleased with everything. He was glad that I decided to get these pictures done. I will honestly suggest you to any friend I know wanting to get pictures done. You are wonderful and have a beautiful talent!!" -Marie-Claire B.
"Brittany is very professional, but I had a blast hanging out with her during the session. She took the time to ask me about what I'd like out of my session and customized it for me; I felt like I was being taken care of instead of just photographed. She's very talented - the pictures are amazing!" - Kate WE.
"The photos look awesome!!! We both really enjoyed working with you and we will definitely be using you in the future." - Jenna E.
"Beautiful!! Thank you so much!!" - Kaye D.
Testimonials / Portfolio

www.brittanyblackphoto.com
https://www.facebook.com/brittanyblackphotography/reviews/​
http://www.weddingwire.com/biz/brittany-black-photography-euless/ccc63a36e724a6b1.html

http://www.thumbtack.com/tx/fort-worth/photographers/photography-services-brittany-black-photography